William Boone Pennebaker, Jr.
William Boone Pennebaker Jr., one of the vanguard of researchers who developed the videoconferencing technology that has kept the world connected through the pandemic, passed away peacefully on 8 September 2021, at home and surrounded by loving family. Born on 23 October 1935, Bill, as he was known to his friends, earned his bachelor's in engineering at Lehigh University in 1957, where he was a member of the Delta Chi fraternity, and his doctorate in physics at Rutgers University in 1962. Bill spent his entire career at the IBM Thomas J Watson Research Center in Yorktown Heights, NY, where he was a leading developer of the JPEG and MPEG compression algorithms and contributed to fax and video compression systems, filing over 35 patents and publishing over 50 papers.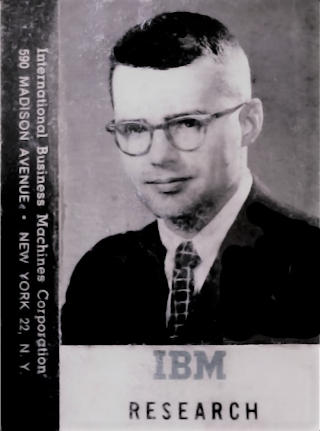 During IBM Ski Club weekends at Mad River Glen, Bill met and fell in love with his future wife Margaret. After their marriage in 1967, Bill and Margaret had two daughters. An expert woodworker, Bill spent his weekends restoring a mid-1800s era farmhouse, doing all the finish carpentry himself, and creating custom toys for his daughters, including a dollhouse with working electricity and plumbing. He also "tinkered" (as he called it) with electric bikes, and in 1980 he filed one of the earliest eBike patents. In 1993, Bill and Margaret fulfilled their dream of retiring to Vermont, where Bill was elected to two terms on the Shaftsbury Select Board. In his well-equipped basement workshop, Bill designed circuit boards for an advanced generation of DIY eBikes and crafted miniature furniture so exquisite that it was featured in a special exhibit at the Bennington Museum. 
In 2015, Bill was diagnosed with Progressive Supranuclear Palsy, a rare neurodegenerative disease that slowly robbed him of nearly everything except the personal integrity and soft-spoken kindness that made him respected and beloved by all who met him. Bill was predeceased by his wife Margaret, his parents, his sister Sallie, and his nephew Jeff, and is survived by his daughter Patricia Pennebaker Rutins, Patricia's husband Erik and their son (Bill's grandson) Aleksandrs; his nephew John and his nieces Deborah and Susanna and their children and grandchildren; and his final "nuclear family", his daughter Elizabeth Allen-Pennebaker, Elizabeth's husband Andrew, and Andrew's mother Leslie. A celebration of Bill's life will be held in the summer of 2022 in Shaftsbury. In lieu of flowers, please consider a donation to the United Negro College Fund.
---
Bill's ashes are interred in the idyllic Maple Hill Cemetery next to Margaret's grave. A memorial gathering will be held in Shaftsbury, VT during the summer of 2022, if all goes well. More details will come at a later time.
---
Gratitude
… for your example. You taught us by example, in so many ways – how to use a hammer; how to know when to use a hammer; the meaning of "elbow grease" and the need to use it.
You showed us how to live authentically, and to value the work that was in things, the will and skill that brought beautiful things into being. You showed us the worth and satisfaction in making things well, making them ourselves, making them for others. Gifts made were always better than anything bought.
You showed us responsibility, self-discipline, and you always acted dutifully even when you didn't want to. From you we learned to mould our own lives, and the work it would take to do that – and that it would reap benefits in the long run.
You showed us that imagination and knowledge, when put together, yield amazing discoveries. Your inventions, which to us were just the normal way you did things, illustrated possibilities that other people could not even fathom. Our world is limited only by our own curiosity.
You showed us how to fix things, how to make things work; how to solve problems - or at least how to go about trying. You showed us that if you do that, you can change the world.
You did change the world. You also changed our world in all the ways that a father should. You showed us that we, too, could do anything we put our minds to – that our potential was always large enough to hold our dreams and ambitions, and you were there to help us achieve them.
If we take your example, each one of us will do something different with it. Persistent curiosity and lifelong exploration lead to a profusion of paths. There's no telling where they might lead, but if we follow them, if we do the work, live authentically, imagine and create, maybe we will show others what you showed to us.
Thank you.
---